Cheddar and spring onion soda bread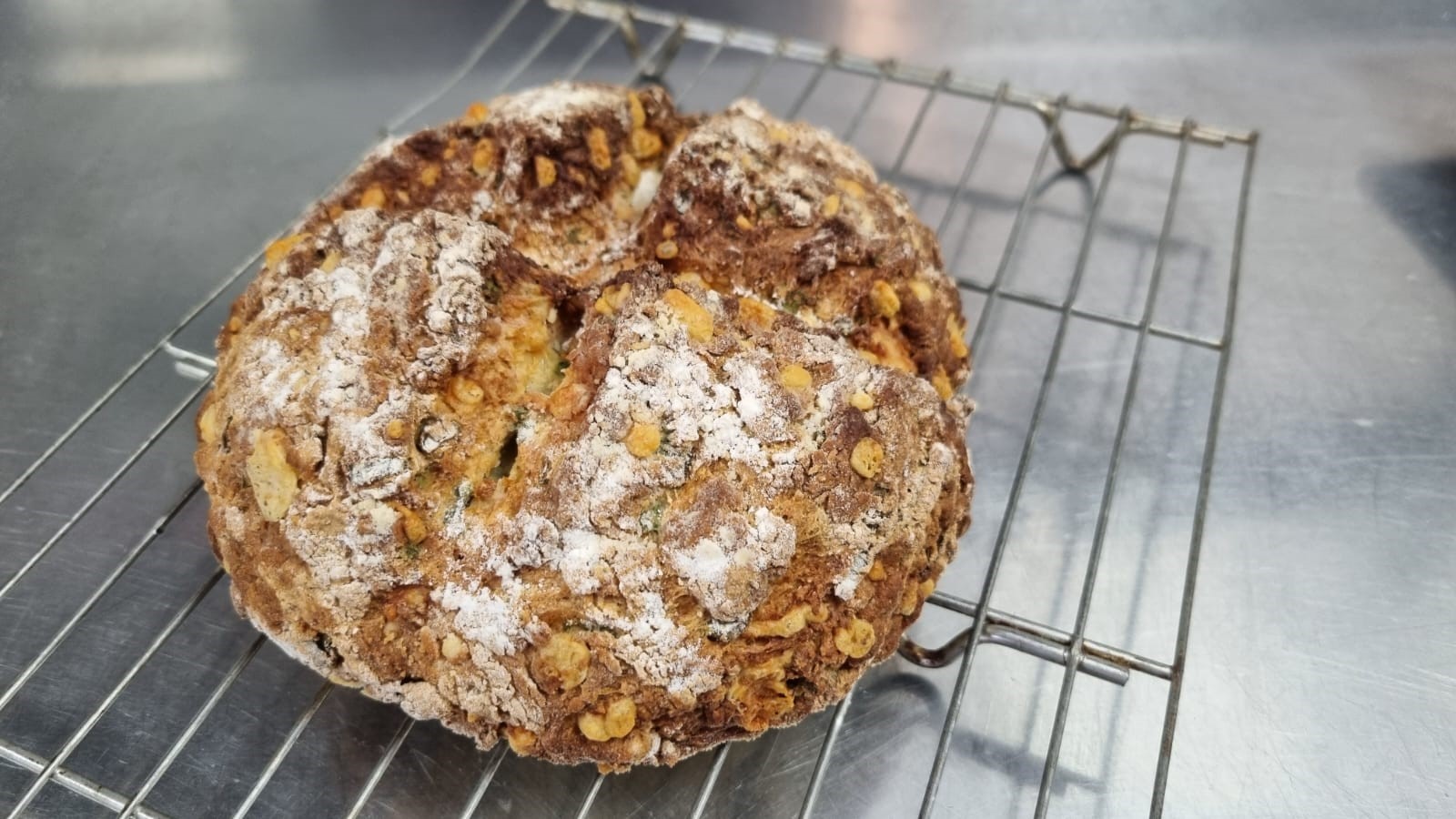 Head chef and bread-baking wizard, Joe Dunster has mastered the art of soda bread.
In celebration of St Patrick's Day, he shares the recipe for his favourite loaf:
Ingredients
125g plain flour
125g whole wheat flour
5g salt
7.5g bicarbonate of soda
250g buttermilk
75g grated mature Cheddar
60g spring onions, chopped
Method
1. Weigh out the dry ingredients and combine all together.
2. Add the grated cheese and spring onion. Mix well to coat the cheese and spring onion with the flour.
3. Add the buttermilk and mix to form a sticky dough.
4. Place on a floured surface and dust with flour on the top.
5. Make a round ball with the dough and cut down a cross in the centre, to form the classic soda bread shape.
6. Bake on a baking parchment lined tray at 210'C for 17 minutes. The bread's internal temperature should reach 90'C.