Bradbourne House named Heritage Wedding Venue of the Year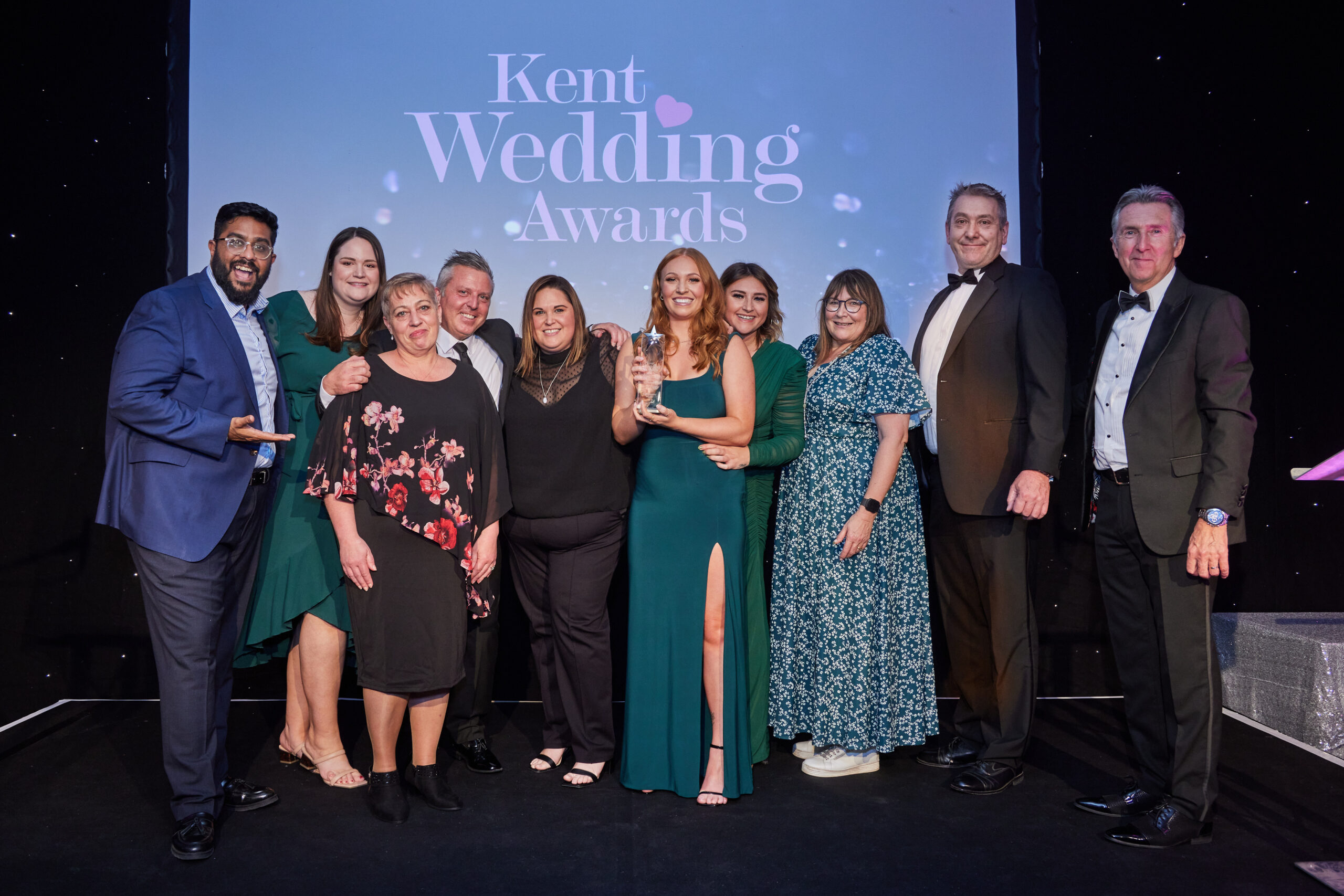 Luxury wedding venue, Bradbourne House, who sees hundreds of couples tie the knot every year, has taken the title of 'Heritage Wedding Venue of the Year' at this year's Kent Wedding Awards.
The team took the title at a glittering black-tie gala awards ceremony at the Mercure Maidstone, Great Danes Hotel.
Previously home to the Twisden family for over 400 years, Bradbourne House is known as the top spot for weddings in Kent and celebrates the weddings of hundreds of couples annually. The Grade 1 listed country house is licenses for civil ceremonies in four locations – the Great Hall, Drawing Room, and outside – Hatton Fruit Garden and Great Hall Steps.
Our small yet dedicated team go above and beyond to personalise each couples' special day, often reiterating to couples that "our house is your house". Priding themselves on suiting all budgets, the team have decided against increasing the weekend wedding package costs, to ensure each couple can afford their special day. As well as always making themselves available for in person or over Zoom meetings, during evenings and weekends to suit their customers working patterns.
Judges described Bradbourne House as "luxury wrapped up in history, with its imposing ceremony spaces, beautiful décor and excellent food. With a mindful eye on budgets, Bradbourne House ensures to deliver couples a range of options that allows them to enjoy this grand venue, along with a strong and supportive team to help them plan from start to finish".
They applauded the team for being at the top of their culinary game. Working with suppliers whose ethos is the same as ours, head chef Emma-Lee has crafted excusite seasonal menus. Main courses include beef cheek potato terrine with blue cheese bon-bon, seared lamb and celeriac mash with charred shallots, and butternut squash ravioli with sage and Parmesan.
With a focus on supporting local growers, the dessert menu has been revamped with fig lead panna cotta with wild Kentish blackberry-spiced honey, and East Malling apple crumble oat cookie with cobnut ice cream.
Operations director, Kevin Logan commented: "I am delighted for the team at Bradbourne House! They are wholeheartedly committed to transforming wedding dreams into reality. This award is testament to the unwavering dedication of every team member, from our event mangers to head chef Emma-Lee, who work tirelessly to guarantee a memorable day for their customers".
If you would like to find out more about Bradbourne House, click here.