Cutting time spent in line: our first AI-based supermarket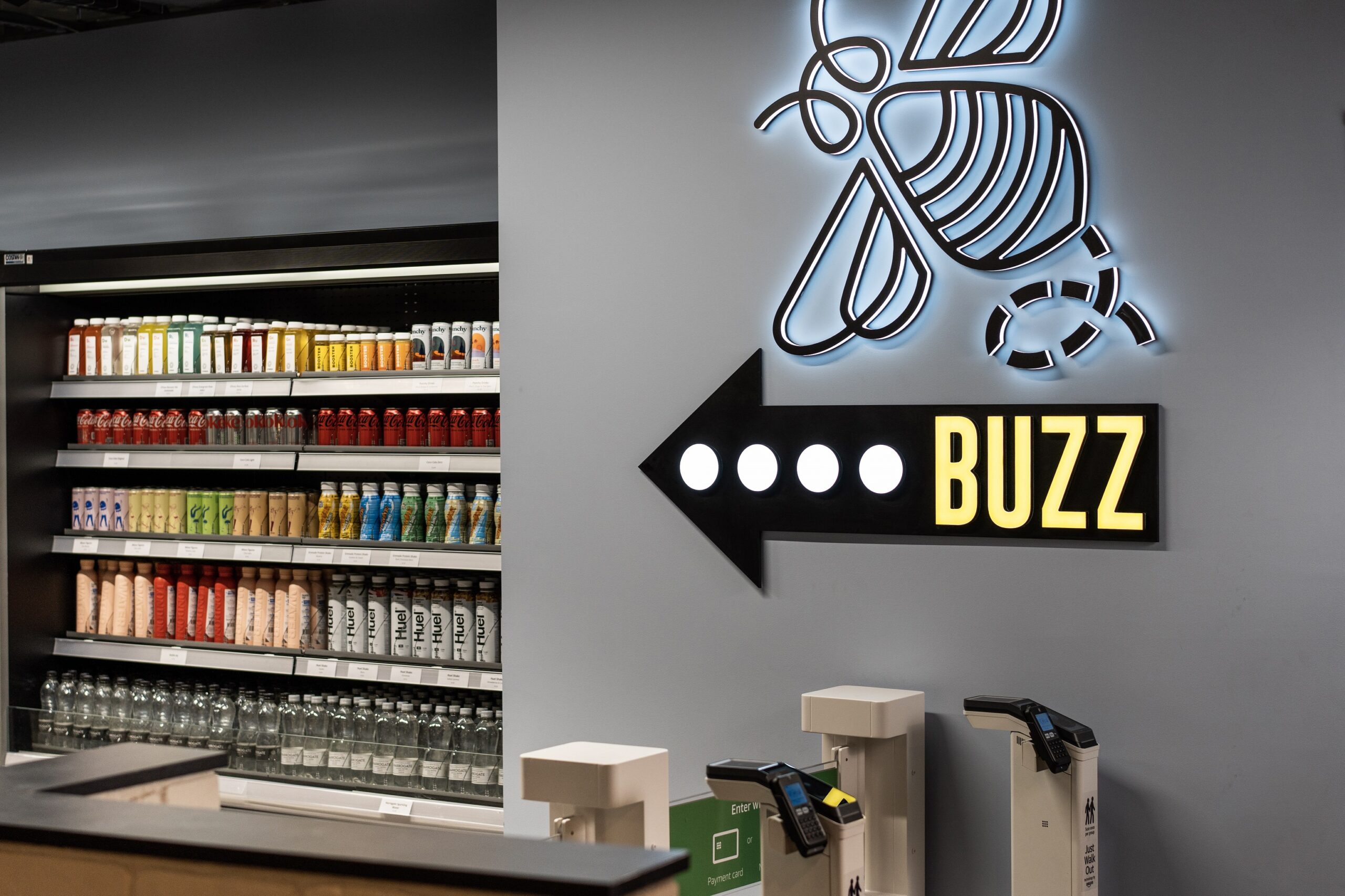 In our mission to revolutionise the future of foodservice, we have opened our first checkout-free AI-based micro supermarket, with tech giant Amazon.
The opening on 21st March marked the debut of Amazon's Just Walk Out technology within the workplace in the UK.
The first of its kind in our hospitality industry, Social Bee, based in Amazon, Shoreditch, is creating quite a buzz being the first in-house micro supermarket in the UK to use the Amazon technology.
Customers enter the store by using their credit card. They can then grab what they need and leave the store without having to wait in line to checkout. The payment method used to enter the store will be charged only for the items they left the store with, meaning a quick and contactless shopping experience.
Items on offer at Social Bee include grab-and-go products and everyday essentials, from milk and bread to washing tablets.
Rob Brown, head of IT, said: "We're so excited to finally be launching this industry-first, checkout free store at Amazon. We see this as the next stage in the evolution of their workplace hospitality experience".
There's plans to expand this across our other locations, including stadiums and universities, so watch this space!