Eating for Energy: Fuelling your body during Menopause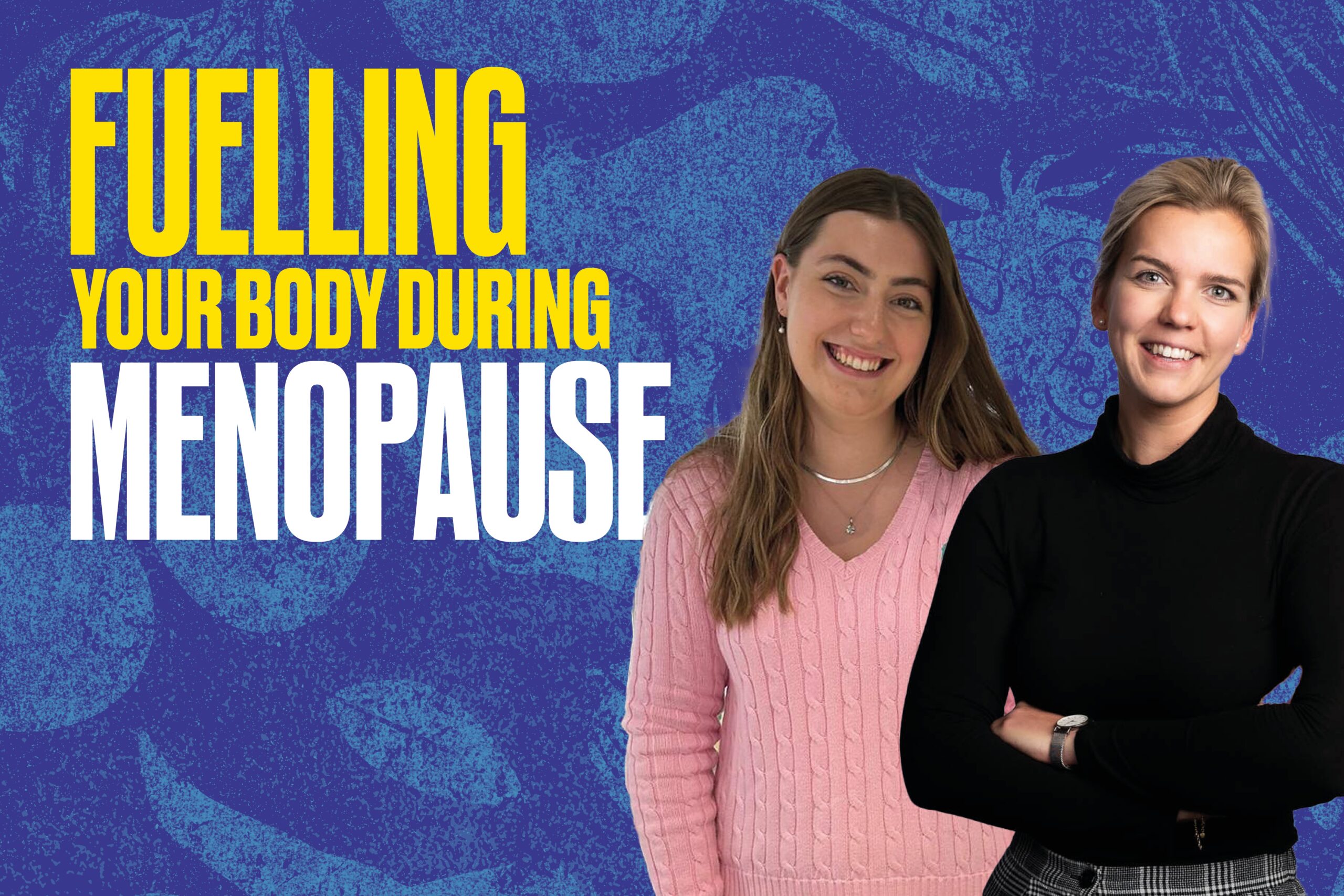 The saying "good food, good mood" has never been so important when it comes to fuelling your body. What you eat will affect how you feel both physically and mentally, which is why nutrition plays an important role in managing symptoms and maintaining health during and post menopause.
In light of World Menopause Day, nutritionists Lizzie Hennig and Orla Brown, share their top tips to nourishing your body and mind throughout the menopause:
The two p's – plants and phytoestrogens
During the menopause, women's bodies stop producing the hormone oestrogen so eating more plants is important. Phytoestrogens are plant chemicals, found in most vegetables, soya products, beans, pulses, nuts and seeds, as well as meat alternatives, like tofu. It's known that with eating more of these foods, these plant-based chemicals mimic human oestrogen helping to manage blood pressure and cholesterol levels, reducing typical menopause symptoms.
Remember your wholegrains
Wholegrain carbohydrates are a great choice, as there are so many changes going on in the body during the menopause, we need to remember to keep the good bacteria which live in our gut happy. Fibrous foods such as brown rice, sourdough bread or wholegrain pasta are great for this and keep us fuller for longer. Why not try combining oats, quinoa or bulgar wheat into your meals for extra fibre?
Building bone health
Bone density levels can decrease during the menopause, due to a drop in oestrogen levels. So, getting enough calcium and vitamin D is important to minimise the risk of osteoporosis later on in life. Foods such as sardines, edamame beans and almonds make great calcium rich snacks, or add broccoli or sesame to your meals. Weight baring exercise is also a brilliant way to look after your bone health. Even just 30 minutes a day of strength training could make a difference.
Top tip: If you drink non-dairy milk, such as soya or oat, shake the carton before drinking it. These milks are fortified with calcium, but it often sits at the bottom of the carton and its benefits are wasted.
Heart-healthy oils
Oils made from plants such as extra virgin olive oil or rapeseed oil should be encouraged, because they're more heart-healthy than animal fats, like butter. Olive oil contain antioxidants which protect our body cells from damage. They also contain monounsaturated fats, which help us maintain good cholesterol in the bloodstream, helping to avoid high blood pressure.
Omega 3-fatty acids
Omega 3 fatty acids are important for the functioning of our eyes and brain. As polyunsaturated fatty acids, they look after our heart health. These are important as the likelihood of developing cardiovascular disease increases during the menopause. Salmon, avocado, EVOO, nuts, seeds or beans are all great examples of foods containing healthy omega-3 fatty acids.
Hydration is key
Nearly 75% of women get hot flashes during the menopause*. Drinking plenty of fluids is important as common symptoms reported by women include hot flashes and night sweats. With an increase in moisture loss by the body, keeping hydrated with water is key. 2-3 litres of water a day is what you should be aiming for but remember if you're exercising or it's a warm day, you'll need to drink more. A refreshing kombucha is a great alternative if you're looking for something more interesting than just water!
You can read more about eating well for menopause in Menopause Nutritionist Laura Wyness' book.
* 5 Self-Care Tips for Thriving Through Menopause: The Women's Center: OB-GYNs (wcorlando.com)