Fuelling a caffeinated revolution one sip at a time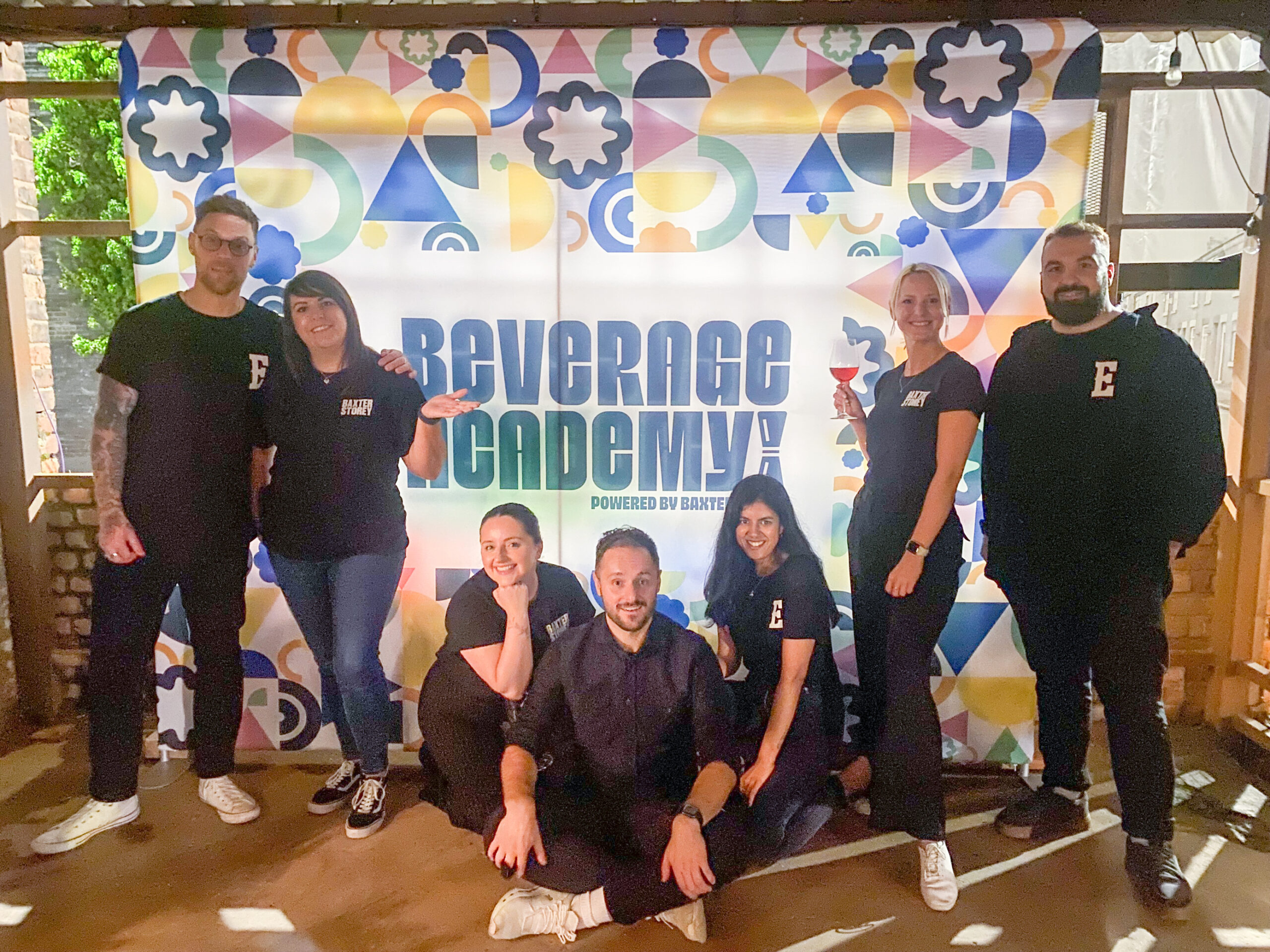 This week saw the official launch of our Beverage Academy.
The epic launch party hosted by Extract Coffee Roasters at Bonded Warehouse in Manchester welcomed team members, clients, and collaborators to experience a taste of obsession with great hospitality.
Chef partner, Ruth Hansom, kicked off the party with a selection of canapes, including chicken liver parfait with yoghurt, pistachio, jasmine tea-soaked golden raisins, and heritage beetroot tartlet with goats curd and barley granola. To complement the canapes, beverage partner, Dan Fellows' whipped up a zero waste spritz that included gin, Campari and a champagne acid blend with golden raisin syrup and beetroot.
Crowds gathered at the bar where team Extract and barista trainer Chloe Walsh were our entertainers for the night, shaking things up with espresso martinis, filter coffee negronis and rooibos long island ice teas. FUEL traders, Hip Hop Chip Shop and Cheeky Pancakes were also on hand to keep guests fuelled throughout the night.
The launch was just the start, we'll be bigging up the beverage in every corner of the UK across London, Newbury, Bristol, Manchester, and Scotland. Our baristas will become bevistas as we create an army of creative thinkers and marvel makers, revolutionising the beverage game for our customers morning, noon and night.
They will be taken on a journey from thinker and maker to influencer and entertainer. From latte art and cocktail making, to sharpening sensory skills and home brewing, distilling their craft to another level. The Academy will tamper knowledge and extract potential, teaching game-changing skills to entertain our customers through the power of beverage.
Head of Coffee Development, Jana Slamova said: "I am super excited and couldn't be prouder to watch the Beverage Academy being born, especially as my journey with BaxterStorey started on the Barista Academy. The Academy is all about giving our beverage stars the opportunity to shine and do what they do best, and I can't wait to be a part of their journey."
CEO, Ronan Harte added: "I couldn't be more excited to be here tonight celebrating the reincarnation of the Barista Academy. It's important we continue to energise, push boundaries and delight the customer, and the Beverage Academy will do just that. It brings new energy, new style and a new way of doing things and it's not just about coffee anymore. Our partnership with Extract is showing such huge signs of success and I look forward to seeing it evolve over the coming years".