Home is where the food is.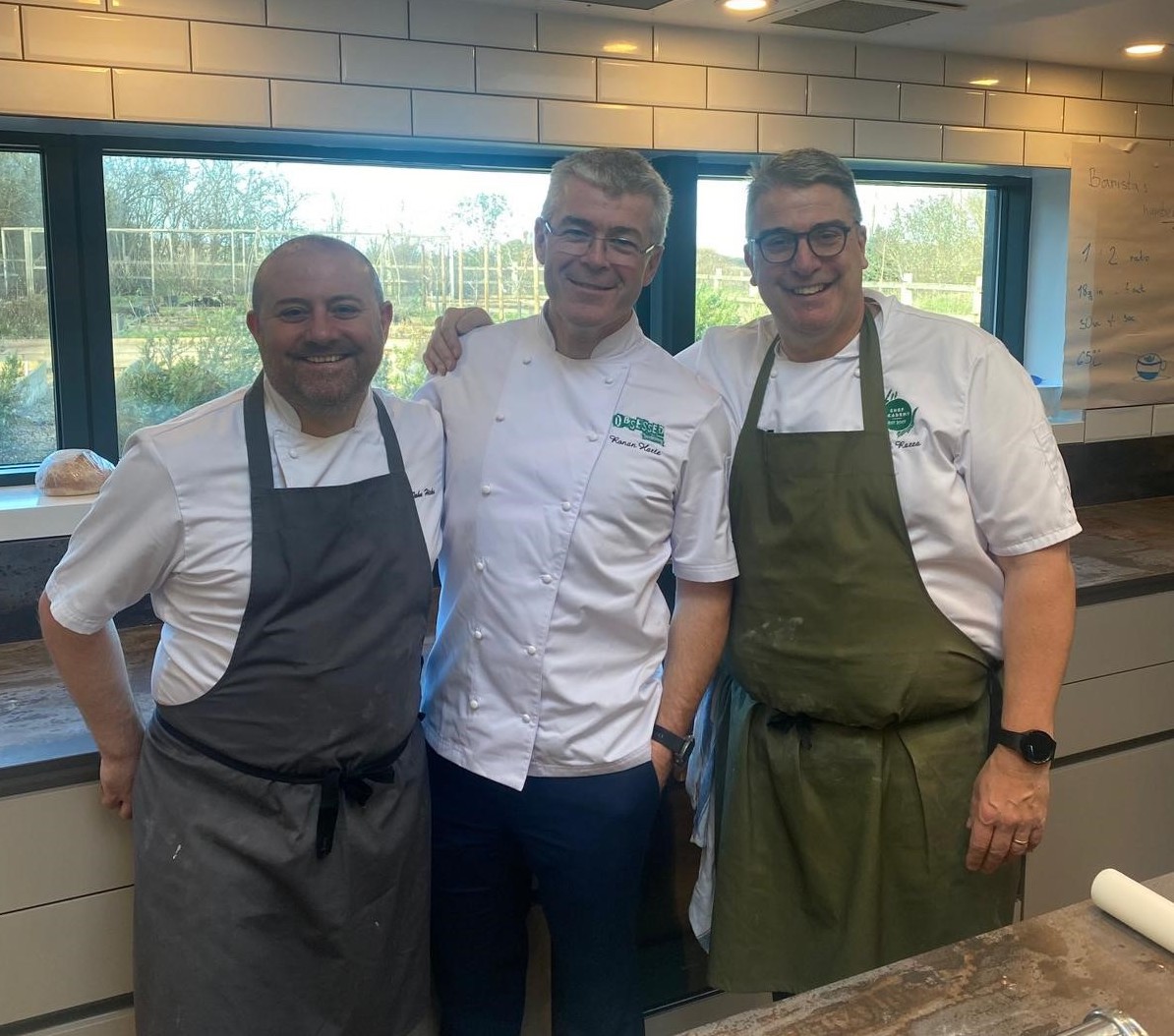 Our food revolution puts craft, creativity, community, and cheer at the heart of our business. It asks us to challenge, think big, give a fork and centre everything around our obsession for food, beverage and hospitality. What's not to love!
We believe in the power of individuality. Giving our teams opportunity to learn, develop and collaborate. To be empowered to be masters of their craft. 
All this needs a home, introducing our new Food HQ – our Obsessed Lab.  Based in Newbury, and neighbours to our friends at the Woodspeen, the Obsessed Lab is a creative space which sparks wild imaginations and fuels the fire deep within our teams. 
A space for everyone in our business to share, inspire and develop. It's a film studio for digital chef experiences and masterclasses. A community hub for things food and beverage. Most importantly, a home for our Chef Academy. 
We're on a roll creating a community of obsessed taste makers. Even Ronan our CEO, has been to visit and had his hands in the flour!    
Although we won't share everything that comes out of the kitchen, just yet. It's on a knead to know basis!