Hospitality Assured 25th Anniversary Award Winners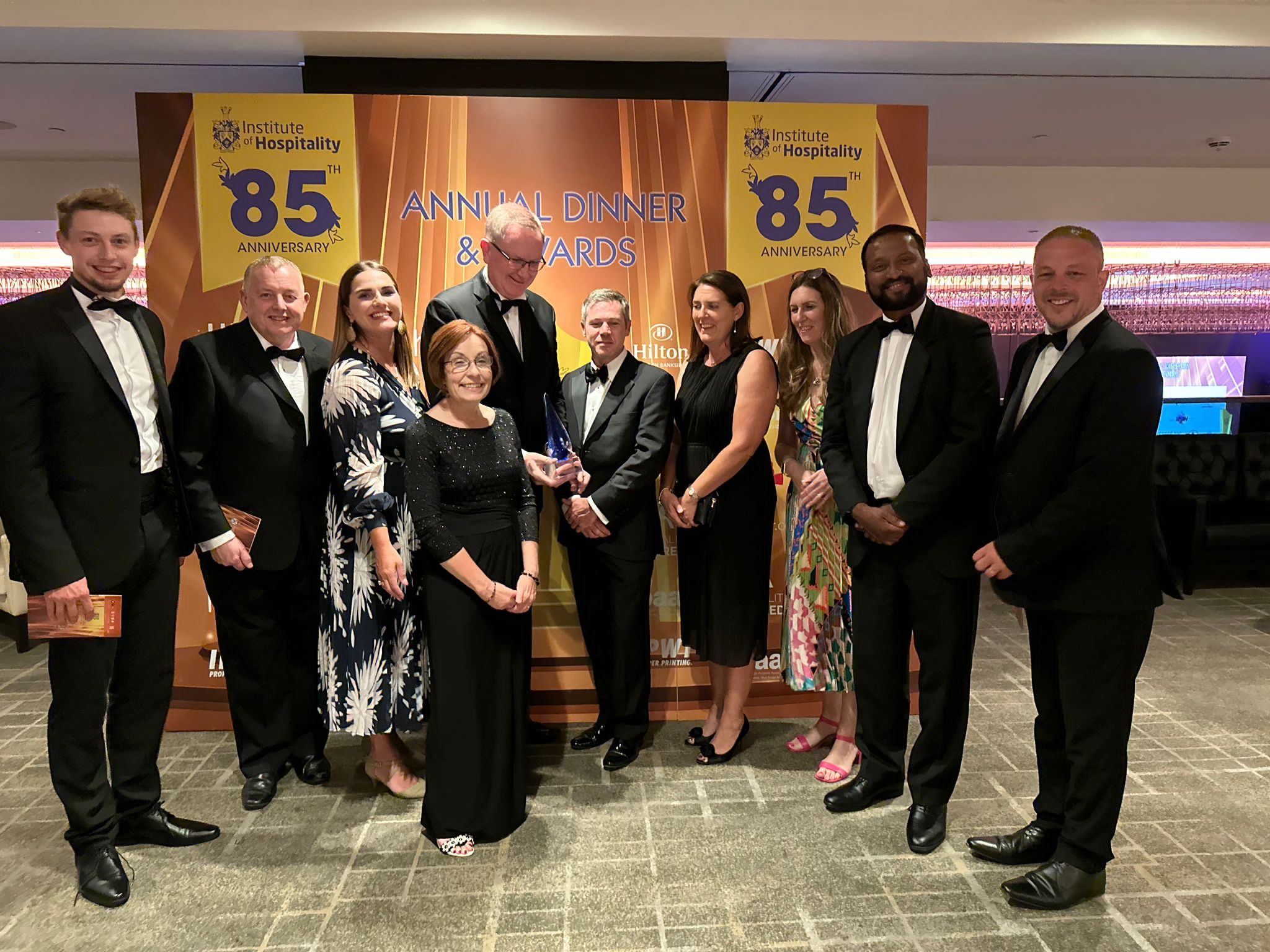 We take great pride in celebrating our teams and their achievements and were thrilled to be awarded the Hospitality Assured 25th Anniversary Award.
Announced at the black-tie event, held at Hilton London Bankside, the Awards recognise "the highest standards of service excellence with integrity, passion, and a true customer focus".
Mentioned by the judges was our proactive approach to making a difference in our local communities through charitable work, including the heroic efforts of our teams throughout the pandemic; to leading the conversation around creating an inclusive and equal culture, championed by our DIVE IN and RISE networks.
Our commitment to training was also recognised by the judges, having trained more than 550 chefs through the Chef Academy with 160 chefs enrolled in 2023.
Commercial Projects Director, Christine House said: "We are proud to have retained our Hospitality Assured Accreditation for twenty years and delighted to be recognised with this Award. As hospitality experts, we have always been focused on service excellence, continuous improvement, and the ongoing development of our team members. This is now more important than ever having just rebranded, with a new vision, manifesto and supercharged our values".
Hospitality Assured Communications Director, Trisha Bennett FIH commented: "It is a pleasure for us to recognise (BaxterStorey's) hard work, tenacious dedication, and inspirational commitment to the highest levels of customer service. We are proud to give these awards to organisations that excel national industry benchmarks, setting remarkable standards for all to follow".