Oxford's Junior Chef of the Year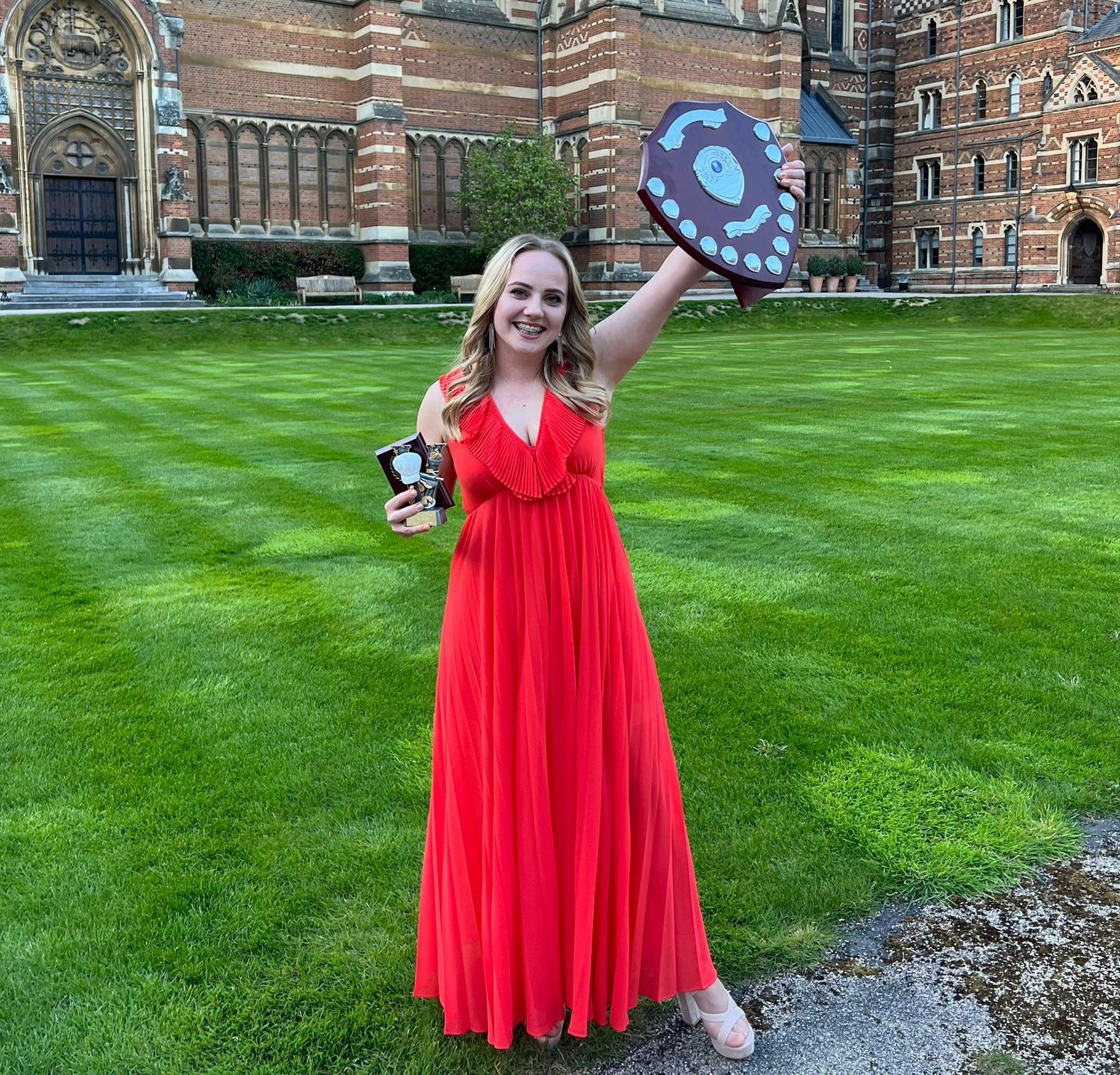 24-year-old commis chef, Asia Michelis took the title of Oxford's Junior Chef of the Year at the City of Oxford Guild of Chef Awards.
Joining us in 2019 working front of house, Asia is now part of our chef brigade at Said Business School.
We caught up with her to chat about her award-winning canape and what it meant to her to win her first UK competition.

Tell us about the competition – what was involved?
I had to make four canapes (meat, fish, vegetarian and vegan) using a small list of ingredients in 2 hours, so 40 canapes in total. I won the fish canape category with my sea trout tartare, crispy sea trout skin and pickled rhubarb.
We had to serve our winning canapes at the Guild's dinner where they announced the overall winner as Oxford's Junior Chef of the Year which was me! I was so shocked, I couldn't believe it. My award was presented by Pierre Koffmann in front of over 200 chefs and suppliers from Oxford.
I was then invited to Ox in a Box Food Awards on the Monday to receive the award again. It was all a whirlwind!
How did you feel when you were announced as the winner?
When they called my name out, I was so excited! I still can't believe what's going on! I've done a few competitions in Poland my home country but this is my first in the UK.
I won a voucher for Le Manoir – I am so excited to go!
Who's your biggest inspiration and mentor?

My exec chef Steve has helped me so much, I wouldn't be here without him. As well as all the knowledge he's taught me, he's helped me to gain confidence, to be myself in what I do and in the kitchen. I've gained courage when it comes to speaking English because it's not my first language. Not forgetting my head chef Gemma and the rest of the team at Said!
I am also on level 2 of the Chef Academy; I've learnt so much since I started my journey.
What's it like working in a kitchen as a young female?
Honestly, I don't feel different because I'm young or female. We are one big family at Said.
What's next for Asia?
I want to continue to progress in my career as a chef and learn as much as I can. Winning this award has given me the confidence to apply for more competitions – I love the pressure!
Congratulations Asia!