Championing Trailblazers at our People Awards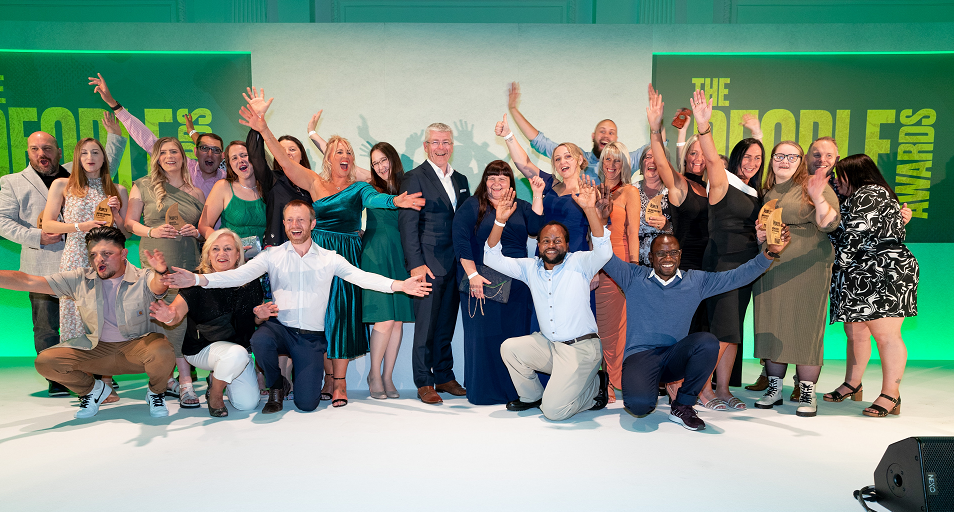 We're renowned for throwing a good party, and our People Awards were no exception!
Held at the iconic Royal Horticultural Halls, we celebrated the innovation and individuality of our 30 incredible rockstar finalists, to give them a night to remember.
Special treatment started on arrival, with finalists having exclusive access to our VIP cocktail lounge, with beverage partner Dan Fellows' speciality champagne coffee coladas. 
Award categories included Chef of the Year, Rising Star, Kitchen Porter of the Year, Front of House Star and Community Impact Award. Centrica were delighted to take home the Team of the Year Award, recognising their work with Trussell Trust to do good through food, and partnership with Ramco to prevent unwanted equipment going to landfill. 
Scottish Courts Service Group were awarded the Innovation Award to a standing ovation. Securing 53% of the people's vote, judges congratulated the team for always bringing new initiatives to the table and taste sensations to their customers.  
General manager, Tracey Havard scooped the award for Community Impact. Director of Waste Knot, Jess Latchford said: "This was a tough category to judge! Despite a busy day job, Tracey is always making time to help others. She's a true inspiration and the definition of community hero".  
This year saw the introduction of the Support Champion Award and an all-female final! Purchasing manager, Charlotte Fagan took the trophy and was described by judges as "tenacious, hard-working and one to watch!" 
Our chefs curated an incredible menu in collaboration with our chef partners, from show-stopping graze boards to pink peppercorn petit fours. Small plates included North coast cod and mussel sabayon; sticky braised lamb and potato terrine with black olive caramel; and chocolate black cardamom with hazelnuts for dessert. Connecting the food and beverage experience, some courses enjoyed a drink pairing, including vanilla vodka, leftover clarified milk and wasted coffee grounds. 
The celebrations concluded with Mary Hurst, being announced as this year's winner of the infamous BaxterStorey Award, chosen by CEO, Ronan Harte. At 70 years of age, Mary was thanked for her incredible work, volunteering for 28 years at Winchester Cathedral café.  
Ronan, CEO said: "We had a record number of nominations this year – the judges had a really tough job on deciding the winners. Tonight's about doing all the things we do best and celebrating with great friends and great food. Thank you to each and every one of you, for what you do every single day and for always delighting the customer. I am so incredibly proud of all of you tonight".
The party carried on into the night with a DJ, 360 photobooth and FUEL trader, RockIT kept those up dancing fuelled with Indian street food bites. 
Congratulations to all our fantastic winners!
Watch the highlights here.