Ready Steady Cook: Chefs shine as second place champions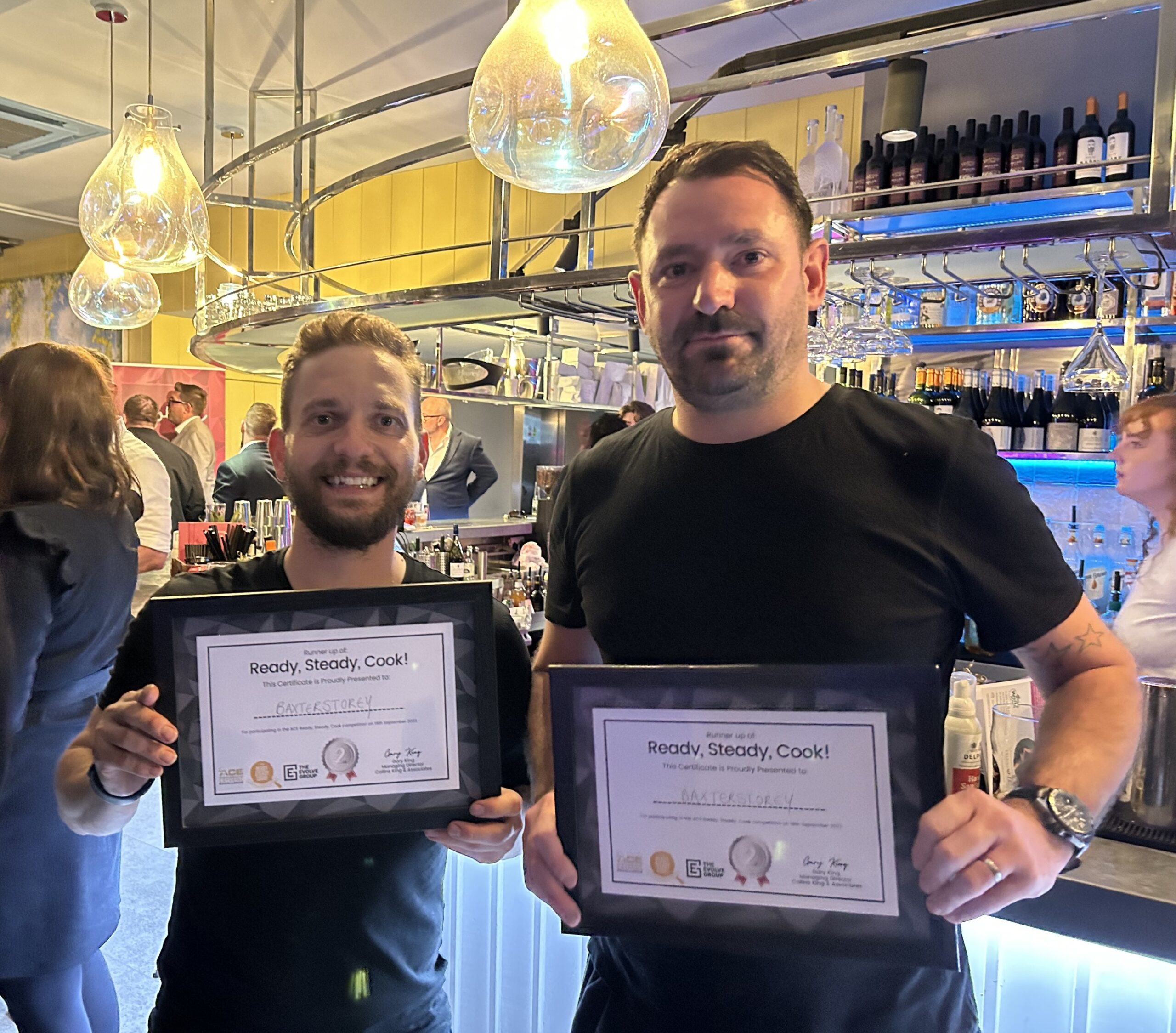 In a sizzling showdown at Skylight Peckham, our dynamic chef duo, sous chef Alex Pach and exec chef Andy Robertson brought the heat to the ultimate industry cook-off, earning themselves a spot on the winner's podium.
Hosted by the Association of Catering Excellence (ACE), the Ready Steady Cook event pitted chefs against fellow industry colleagues in a fiery battle of who could create the best street food dish.
With an audience of over 200 food enthusiasts, twelve teams of two chefs had to whip up two main dishes in just 45 minutes. The first course tasked the chefs to work their magic with 1.2kg rolled rump of beef, grilled over live fire.
The second course was a plant-based 'mystery basket-style' dish, with ingredients revealed just ten minutes before the competition kicked off. Surprise ingredients seasonal veg from our partner Waste Knot, who rescue surplus veg from farmers' fields, plus some trusty pantry staples from Belazu and 4 Degrees C.
Alex and Andy's culinary masterpiece that secured them second place included:
Lake District aged rump of beef, smoked pomme puree, mushroom ketchup, bone marrow and mushroom tartar, citrus gremolata and beef jus
White bean, charred corn and ve-du-ya cassoulet, pickled apple, smoked tenderstem and charred zucchini
Beaming with pride, Alex said: "I'm so pleased we came second! There was some tough competition, but we got our heads down and kept communicating! The foodservice sector is all about diversity and innovation and I'm chuffed we got to the world of contract catering what we're all about!".
Andrew added: "I was excited to be working alongside Alex and feel proud of what we managed to achieve on the night. It was important to both of us that we used the best produce that was in season and that we do the ingredients justice".
While dishes were marked on innovation, taste, texture, professional skill and presentation; the culinary showdown was a real celebration of talent and teamwork.