Revolutionising Waste Management: Centrica's Journey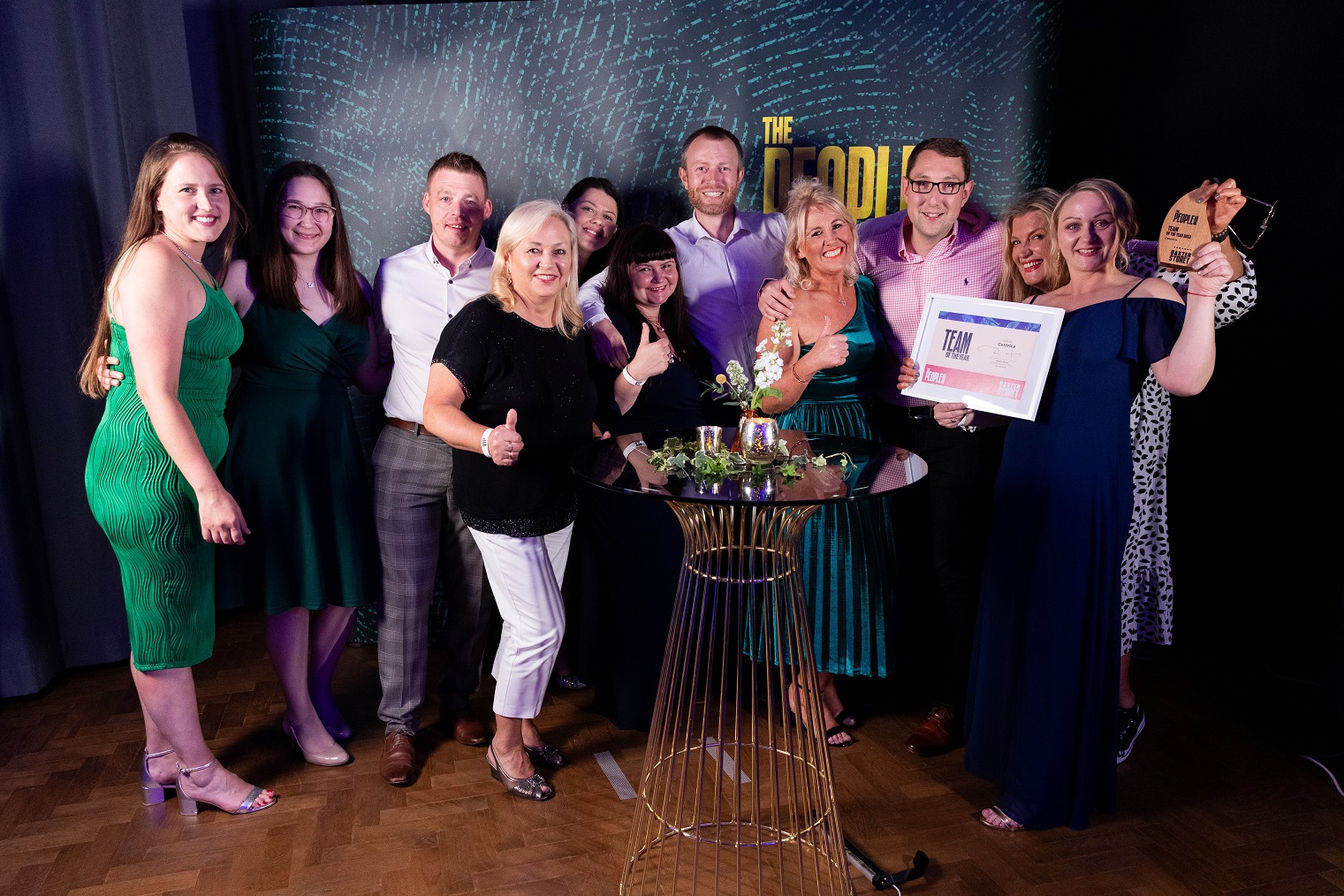 Did you know the hospitality sector accounts for 12% of all food waste in the UK?
The big goal on the horizon is for the UK to reach net zero by 2050. This means making sure the amount of CO2 put into the air is balanced by the amount taken out. A real challenge, but an important one to save our planet from overheating.
Centrica, who took the title for Team of the Year at our People Awards, have collaborated with waste management experts to make some big changes to drive down their waste consumption. We chatted to account director, Darren Gilbertson to hear more:
"Our chefs use produce from Waste Knot, turning surplus veg into delicious dishes on the salad bar. One dish that goes down well is sweet potato and feta and broccoli topped with sesame seeds. We make soups, salads, smoothies, porridge compotes and cakes using whatever's in the box that week, ensuring maximum freshness and taste, but also a lower carbon footprint.
Turning food waste into food feasts, it encourages chefs to become more creative with their dishes, thinking outside the box when it comes to championing seasonal ingredients and menu innovation.
The chefs cook to order where possible, meaning meals are fresh and open to being customised, reducing wastage. Visitor numbers for the day are closely monitored too, helping chefs manage the volume of food cooked on the day.
Outside of food waste, through our collab with Ramco (who had an incredible trick up their sleeve!) we have an environmentally friendly disposal solution. They reuse unwanted equipment, including combi ovens, refrigerators, dishwashers, and range cookers, to then sell at on-site auctions.
We aren't just about making food and equipment disappear, we want to make waste vanish. Working closely with our Centrica client, we have removed all disposables cups and cutlery, saving a whopping seven million disposables from going to landfill. We've since seen an increase in customers in our restaurants, encouraging the Centrica ethos of creating space and time away from desks.
Turning trash into treasure and making magic out of food rescues is a small part to play in helping to protect our planet. The hospitality sector is brilliant at enabling collaboration, and we need to continue to think bigger and to continue to challenge ourselves to do more for our people, partners, and the planet".