Scored Partnership with Wycombe Wanderers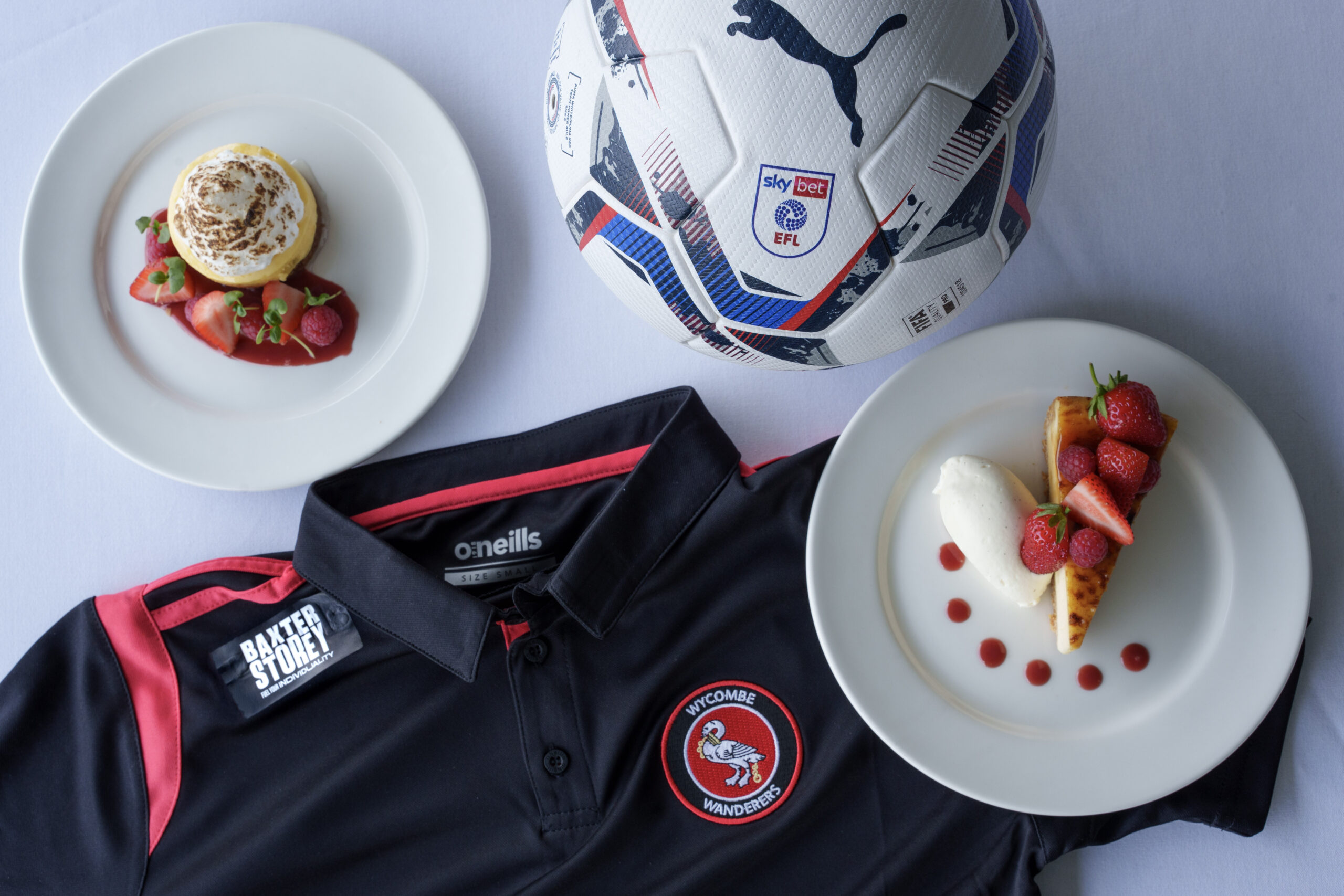 We are taking matchday hospitality to another league as we revolutionise the food and beverage offer at Adams Park, in our new partnership with Wycombe Wanderers Football Club.  
Led by head chef Ashley McNelly, our team will be bringing a fresh and nutritious food experience across all menus from match days, club events and private hire, at the 9500-seater stadium. 
Club members had an exclusive behind-the-scenes look at our offer, at the season launch party on Saturday 8th July. The event included a tour around the stadium, a Q&A with club manager Matt Bloomfield and a hospitality showcase with some tasty bites from the new menu, including chicken shawarma wraps; spinach, sweet potato and coconut curried pies; and steak and ale pies with pomme puree.  
Development chef, Logan Lloyd said: "We wanted to create a bit of excitement with the menu – introduce something new but also stick with some of the fans' favourites. There's been a real buzz around the stadium– the vibe is great!" 
The Woodlands Legends Lounge offers a stellar menu, where fans can enjoy panko-encrusted chicken with sticky jasmine rice and pickled rainbow slaw, to Yucatan pulled beef brisket, lime green rice and char-grilled roasted Mexican vegetables. As well as best of British favourites with giant Yorkshire puddings with four-hour slow-cooked pulled chicken, braised red cabbage, roasted rosemary new potatoes and caramelised onion gravy.  
To complement the food, fan-favourite Rebellion Brewery in Marlow will remain on the menu, allowing supporters to enjoy local beers while cheering on the team. 
Regional managing director, Peter Kent said: "We are excited to partner with Wycombe Wanderers and to inject our passion for food and flavour for supporters to enjoy throughout the season. We are proud to be shaking up the menu by introducing a delicious selection of cuisines, ranging from Asian and Mexican to the best of British, giving customers a round-the-world offering on their doorstep".