Scotland teams scoop Food for Life Award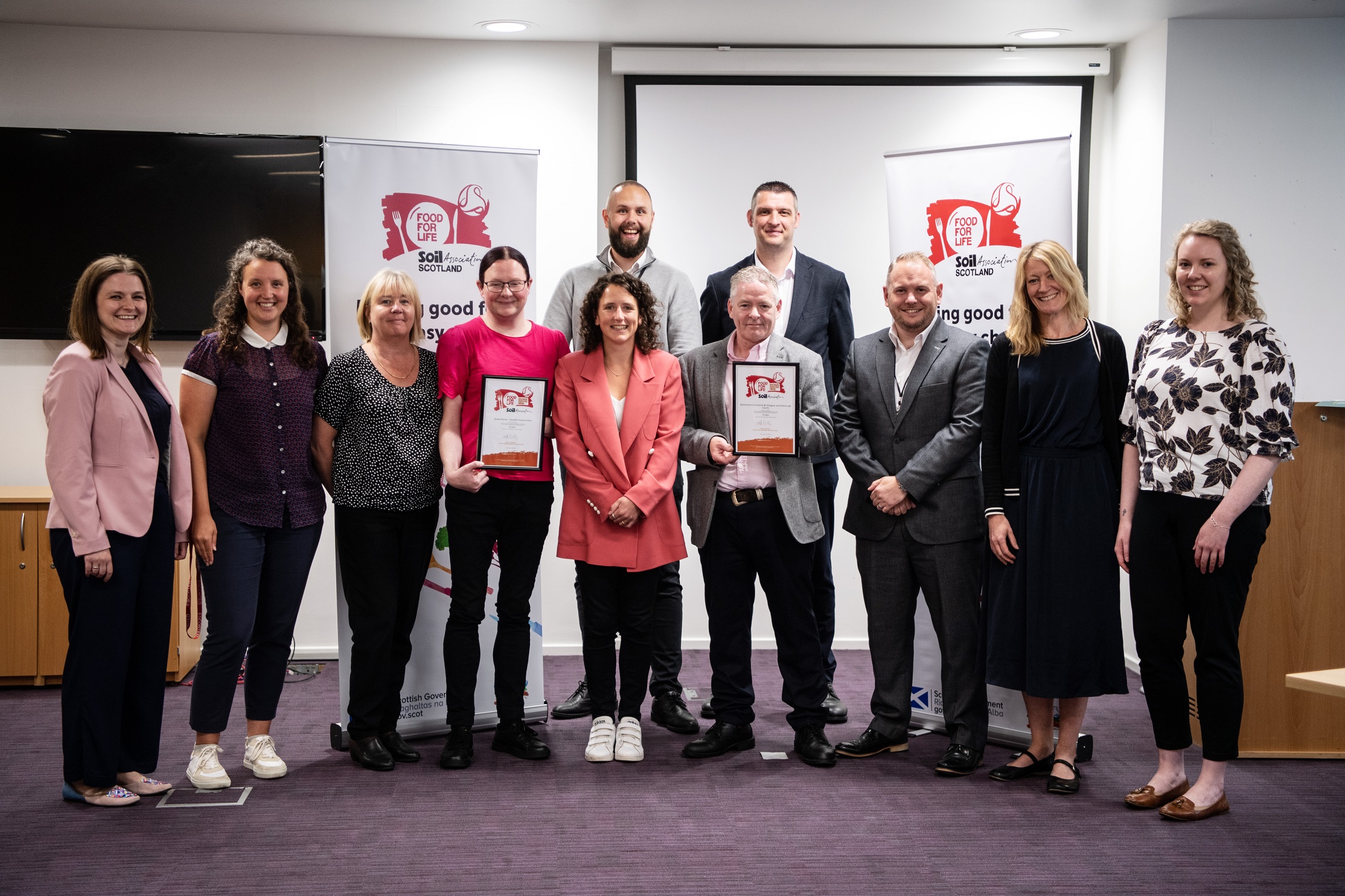 Championing our love for all things local, our team at Scottish Government workplaces and Scottish Courts Service Group have been awarded the Bronze Food for Life Served Here (FFLSH) Award.
The certification given by the Soil Association, is a first for the team and recognises the high standard of food served in their restaurants. Serving 222,000 meals a year, ingredients are seasonal and sustainably sourced, as well as nutritious and delicious.
Head of Food at Soil Association Scotland, Sarah Duley, commented: "BaxterStorey has done an amazing job connecting with local producers and developing their menus in line with Food for Life principles. We would like to thank them for all their hard work and for showing what can be achieved in public sector catering".
Working with suppliers whose ethos is the same as ours, chefs incorporate dairy from Mossgiel Organic Farm and veg from Waste Knot into their dishes. From black bean tostadas with salsa and Mossgiel sour cream; and Waste Knot potato and roasted celeriac soup, to Mossgiel Milk macaroni cheese bake.
Operations director, Mark McCulloch who was presented the award on behalf of his team said: "We are delighted to take home this award. I'm thrilled our teams have been recognised for their commitment to serving fresh, nutritious meals that promote health, sustain the environment, and support the local economy. We are always thinking up new ways to improve the food offer and this award motivates us further to do so".
The Award was shortly followed by another success, as the team were crowned winners of this year's Innovation Award at our People Awards. Securing over 50% of the votes as it was a people's choice, they were recognised for doing an incredible job in transforming their hospitality services to remote jury centres within Odeon Cinemas during the pandemic.
Congratulations team!