Taste the Plant-Based Revolution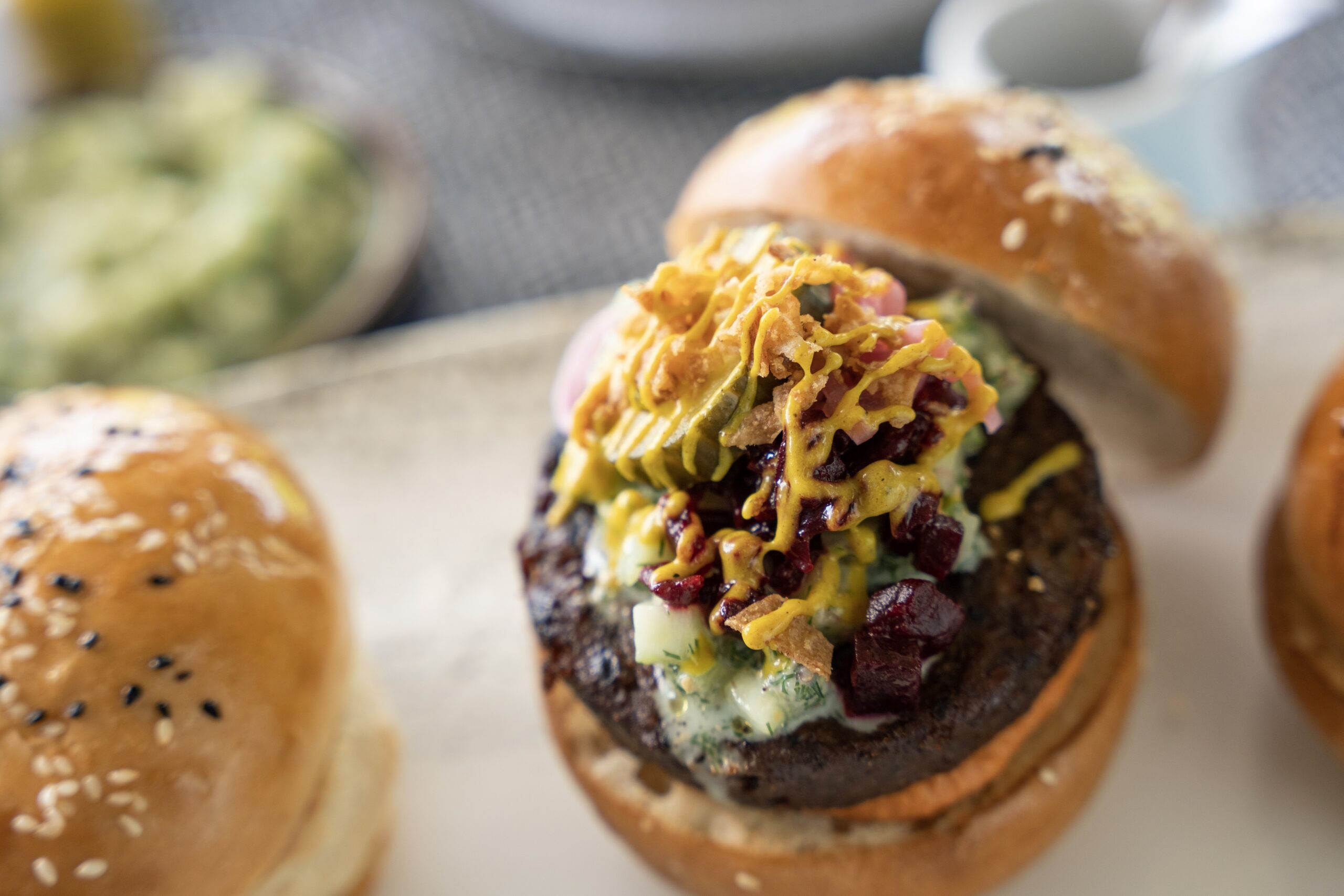 Sizzling news hot off the grill… Our UK Food Team and Supply Chain have been cooking up something special.
The stars of the plate
We are excited to be collaborating with Devil's Kitchen to bring a new nutritious, delicious and sustainable plant-based product range to our menus.
Our go-to supplier for plant-based sausages and burgers, Devil's Kitchen have mastered the art of turning vegetables (mushrooms are the heroes here!) into taste sensations.
What's on the menu?
Exclusively available to us, products include Oyster mushroom sausages and Shiitake mushroom burgers, packed with a delicious blend of savoury spices and herbs.
Food with purpose
Devil's Kitchen is a plant-based manufacturer nestled in the picturesque Cotswolds. They have teamed up with Forest Green Rovers, the world's greenest football club and are powered entirely by sun and wind energy. As a result, the CO2 emissions from their products are 90% lower than your typical beef burger.
Just like us, they are obsessed about the quality of their food. Their products are free from palm oil, soya and all 14 major allergens. Plus, no GMO ingredients and they are all packaged up in home-compostable case liners.
Insights from the kitchen
Head of nutrition, Lizzie Hennig has been elbow-deep in the taste testing and recipe creation. She said: "Mushrooms should be used within our diets more – they have such a depth of flavour and are rich in vitamin D, protein, and fibre. The nutritional properties in shiitake and oyster mushrooms can help protect against cell damage, control your blood sugar… they're amazing!"
General manager at Devil's Kitchen, Barry Jordan added: "We are excited to be working with BaxterStorey. We know they're bold and brave with their recipe development. What started out with just one or two ideas has grown into several product ideas that are brand new to market".
Click here to watch regional chef Greg Popek make his sizzling artisan burgers.