The tastemakers behind the People Awards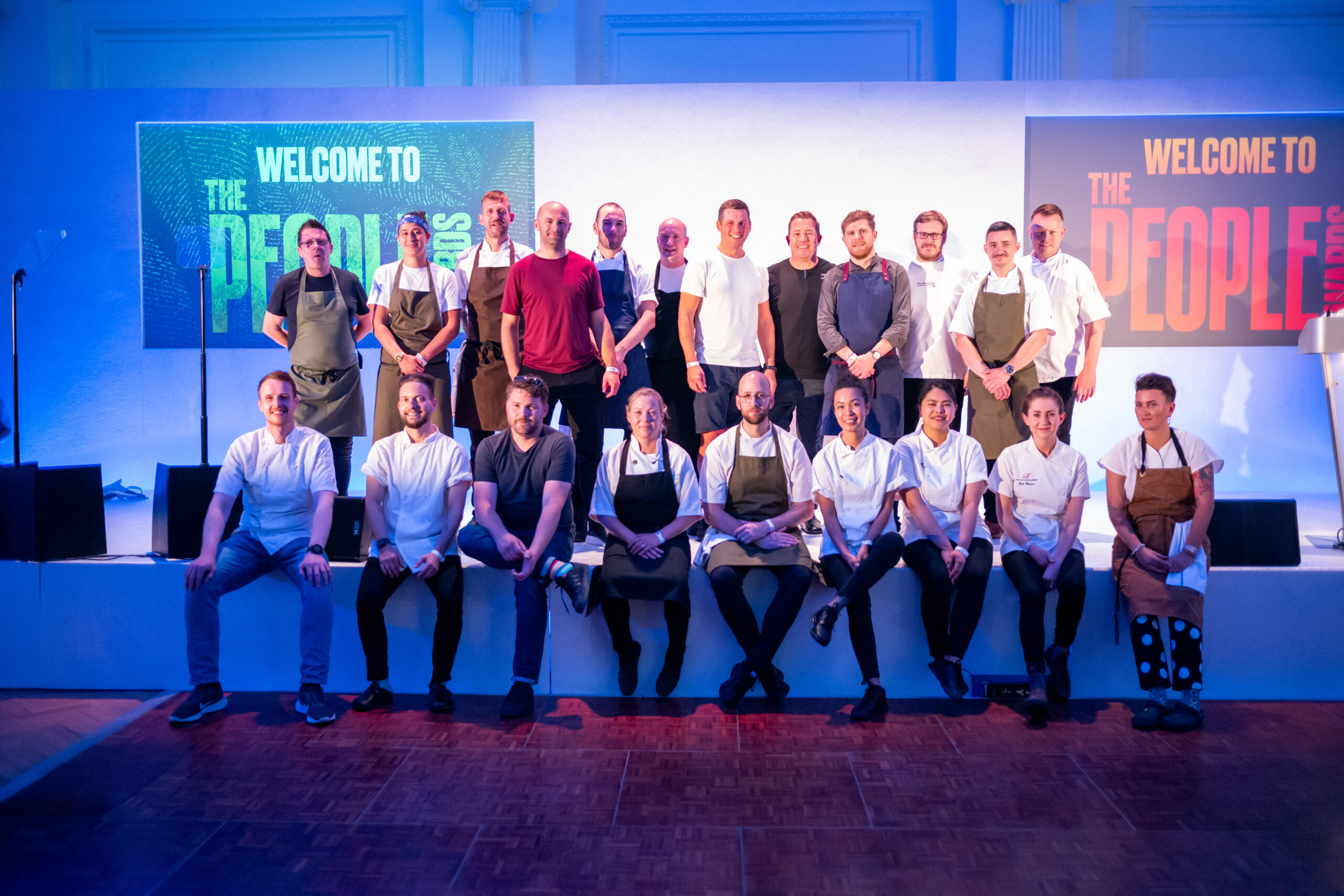 Twenty-two talented taste makers worked tirelessly behind the scenes to deliver an incredible four-course menu for our People Awards last week.
Behind every dish served and drink poured lies a tale of inspiration, creativity, and passion, helping bring the culinary experience to life.
Dan, Head of Food said: "This year we wanted to create a more relaxed, sharing style menu, with long grazing tables and small plates to encourage conversation and interaction. The chef team were given complete freedom to explore flavours, textures and seasonal ingredients and brought together something incredibly special and memorable. We're hugely grateful to our chef partners bringing their own innovative styles and ideas, which spurred our teams on to be just as bold with their dishes".
Guests embarked on a sensory journey tucking into chef partner, Ruth's expertly crafted canapes. With support from chefs Danny and Pete, the light bites included walled garden tomato and Ribblesdale goats' cheese marshmallows, and Swinton White Park tartar, black sheep croustade.
Finalists had exclusive access to the cocktail lounge, where they sipped on speciality champagne coffee coladas, created by drinks partner, Dan Fellows. He said: "The flavours in this cocktail really pack a punch and each of the ingredients work hard to level the textures".
Chef partner, Bettina's grazing tables were a showstopper, with chefs Gemma, Elliott, Katy and Don on hand to help decorate the boards. Guests tucked into Project Knead Wildfarmed focaccia, burnt butter boards, Cobble Lane charcuterie, a spring vegetable garden inspired by culinary lead, Luke and Cyrus Todiwala's summer piccalilli, curated specifically for the occasion.
Kirk, Hugh and Andy delivered a starter of smoked tomato, house ricotta, basil and courgette was inspired by simple plant-based ingredients, with each plate telling a story of seasonal abundance.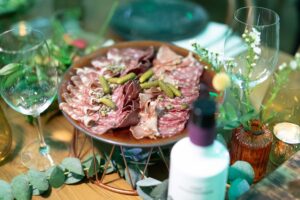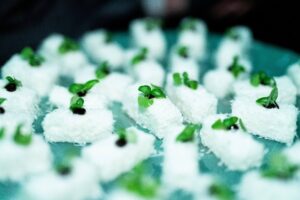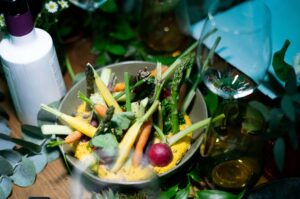 National Chef of the Year finalist, Simon transported guests to the sea with the second course of North coast cod, mussel sabayon, Brixham crab and Cornish seaweed. Followed by sticky braised lamb, potato terrine, black olive caramel, smoked almond and anchovy made by chefs Alex and Sam.
Taking the reins on the alternative menu was chefs Chris, Maegan and Joy, with treacle glazed radish with pea pesto, seaweed fennel and kombucha tea, and burnt vegan marshmallows with pine nut brittle and burnt butter cake.
Transforming humble ingredients into an edible masterpiece, chef partner Josh, culinary lead James and chef Jim served chocolate black cardamom, hazelnuts, and crème fraiche for dessert.
Courses were perfectly paired with a unique cocktail, hand-crafted by coffee connoisseurs Jana and Chloe. Two of the remarkable creations included Discarded cascara, sparkling wine, stout and balsamic; and a vanilla vodka, leftover clarified milk and wasted coffee grounds.
We delved into the realm of culinary artistry with head pastry chef Rebecca and group culinary lead, Scott's 900 exquisite petit fours. Pushing the boundaries of presentation and innovation, flavours included confit blood peach and melba tart, strawberry and cream, peanut butter jelly and 24 carrot cake.
Greg, Director of Food and Beverage said: "Everything our guests tasted represented the culture of obsessed and how every day our teams fuel their individuality. We have immensely talented chefs in our kitchen and the Awards were a showcase of how we are pushing boundaries and creating those memorable experiences through the power of food and beverage".