Aish Baladi (Egyptian Flatbread)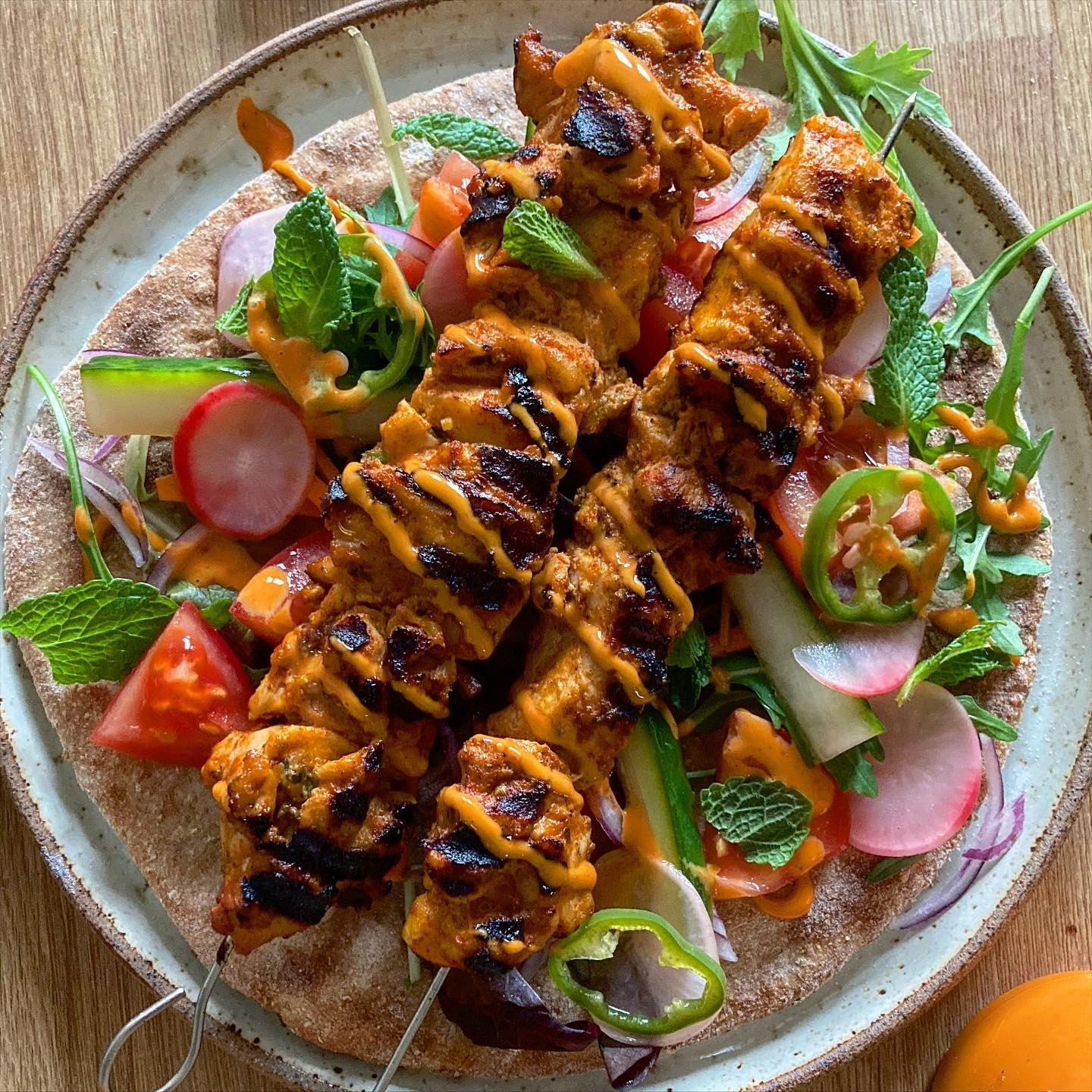 Serves 4
Ingredients
250g wholemeal flour (plus extra for dusting)
175g hot water
15g honey or maple syrup
5g salt
10g olive oil
4g dried yeast
Method
Mix the flour and water until completely combined, but do not knead. Cover and leave ambient for 1-2 hours. This process fully hydrates the flour and softens the grain, giving the finished bread a softer crumb, improves flavour, rise and keeping quality.
Add the rest of the ingredients and knead for 3-5minutes, cover, and prove for 1-2 hours.
Divide into 4 equal pieces and roll out on wholemeal flour into rounds, do not go to thin just as far as the dough allows.
Flour them up and leave to rest for a few minutes, you should now be able to roll them a little bigger but still do not get to thin.
Ideally cover with a t towel and leave to rest for 10-20 minutes, they will get a better rise this way.
Bake in a pre-heated oven at 250'C on a pizza stone, oven tray or skillet pan that has also been pre heated.
Use a circular piece of grease proof to bake them, this makes it easier to transport them and will insure it does not stick. Bake each one for 3-5 minutes.
Once cooked place on a cooling rack, they can be eaten straight away or re heated, they will keep for a few days.