Caramelised banana and chocolate parfaits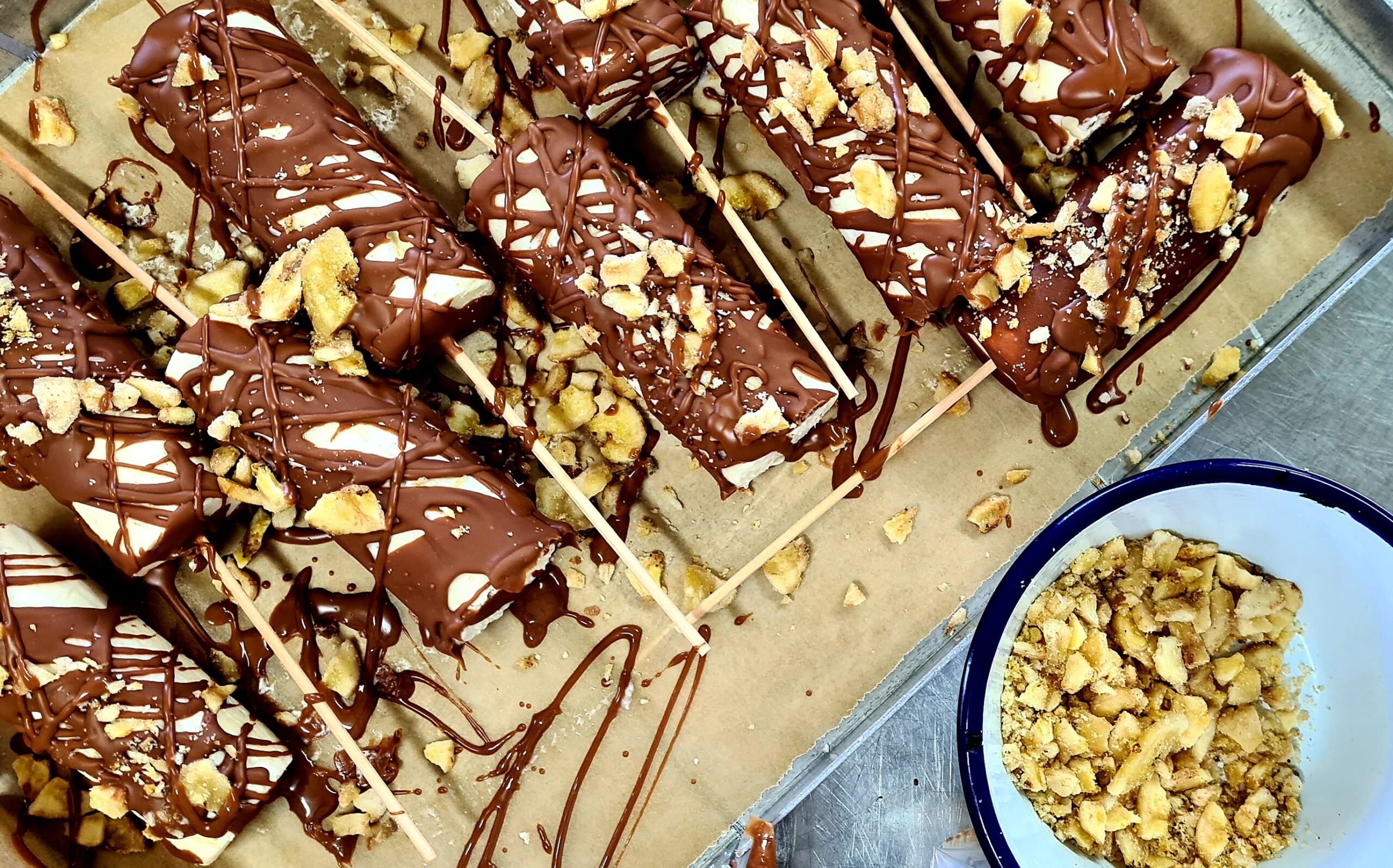 Parfait ingredients
2 overripe bananas
200ml pasteurised egg whites
300g caster sugar
2L double cream
Chocolate coating ingredients
1000g dark chocolate 
150ml vegetable oil
15cm wooden skewers
Banana chips, for decoration
Method
Roast whole bananas for 20 minutes at 180'C. Blitz with the skin on.
Semi whip double cream.
Whip egg whites until light and fluffy, then gradually add sugar until fully incorporated. 
Fold cream into banana puree gently and then the egg whites, while still maintaining the air.
Roll between cling film in cylinders the size of a 2p coin.
Freeze for 1 hour.
Cut into 8cm lengths (they should be just firm enough to insert the skewer).
Freeze overnight until solid .
The following day, melt the chocolate with oil to 35'C.
Remove cling film and dip parfait into the chocolate. If you prefer, drizzle the chocolate over instead. 
Top with dried banana chips for extra crunch.