Sourdough Passatelli in Brodo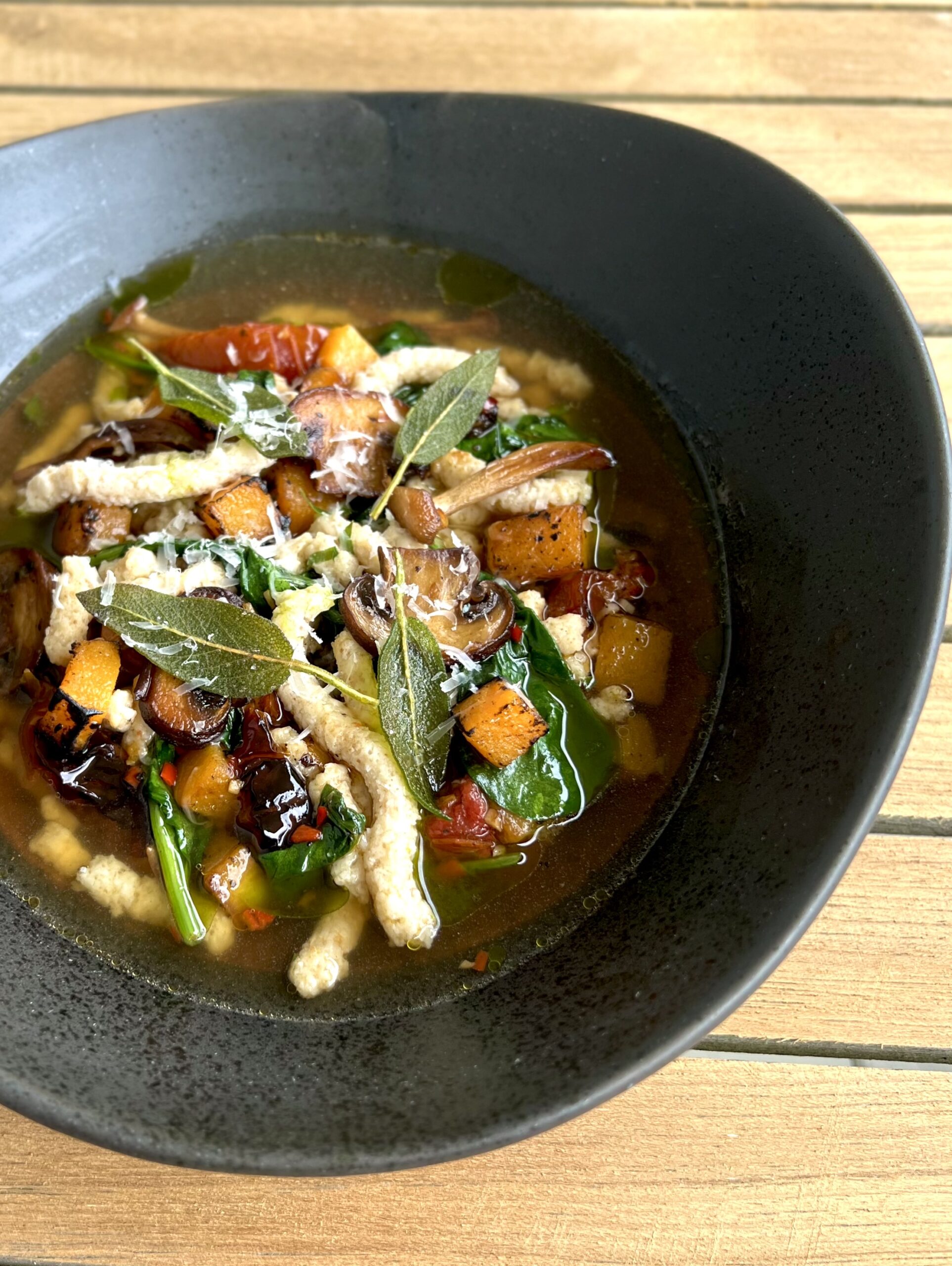 Ingredients
Passatelli
100g stale (leftover) sourdough breadcrumbs
100g Parmesan
4 eggs
60g flour
1 lemon, zest
Broth
1 chicken carcass
4 celery sticks
2 carrots
1 onion
1 head of garlic
5 thyme sprigs
5 rosemary sprigs
2 bay leaves
10 peppercorns
1 lemon, juice
To finish
Roasted squash
Spinach
Sun-dried tomatoes
Red chilli, diced
Garlic, diced
Fried mushrooms
Crispy sage leaves
Olive oil
Parmesan
Method
To make the stock, add a roast chicken carcass to a saucepan with all the ingredients apart from the lemon.
Cover with boiling water and simmer for 2-4 hours.
Pass the stock. Season with salt and pepper. Add the lemon juice.
To make the pasta, mix all the ingredients together to make a dough. Knead for a few minutes.
Wrap in cling film and leave to rest for 1 hour.
Push the dough through a ricer straight into boiling salted water. Cook for 2 minutes.
To finish, sauté the garlic and chilli. Add the mushrooms, sun-dried tomatoes, squash and spinach. Add everything to the broth.
Add the cooked pasta, serve and garnish with crispy sage leaves, olive oil and fresh Parmesan.