A Tasty Triumph at Birmingham City University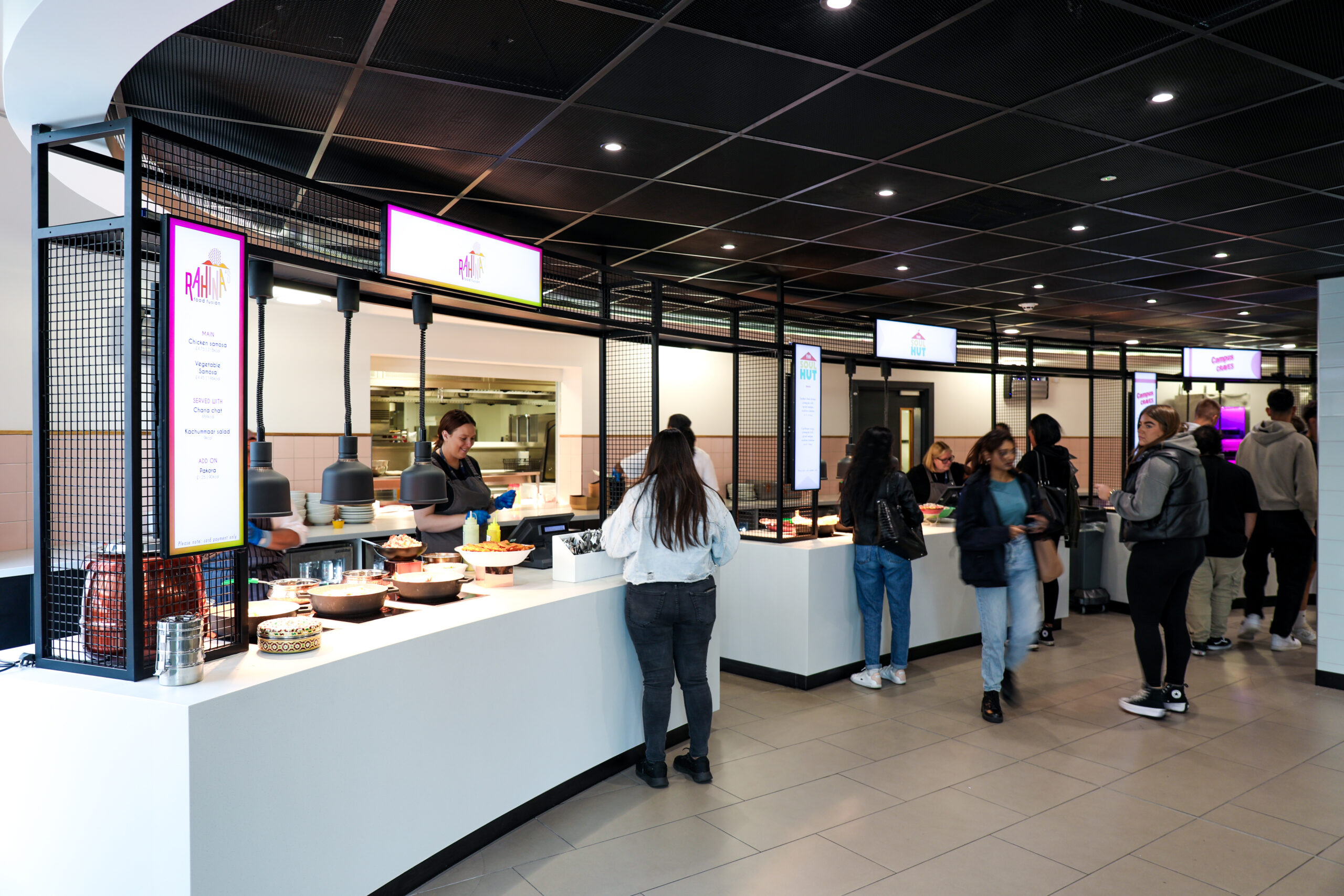 We are chuffed to have secured a nine-year contract extension to deliver campus catering at Birmingham City University (BCU), one of the country's largest universities.
We have been BCU's home of hospitality since 2015, helping fuel the minds and bodies of over 30,000 students and staff.
The Curzon campus has had a major makeover and there's a sizzling new addition in town – Rahina's Food Fusion. Run by our apprentice commis chef, Rahina, the street food pod is inspired by her Indian and Pakistani heritage, serving delicious dishes of papri samosa chaat and chicken masala curry with cumin pilau rice.
There is a new Student Saver space, dishing up comfort food galore, with the likes of mac and cheese with crispy bacon bits and grab-and-go goodies. A new theatre bar called The Assembly will serve an ever-changing menu as we give the high street a run for its money. On the menu are Korean BBQ bao buns, pumpkin katsu curry with pickled slaw, and Wildfarmed pizzas. Not forgetting the bubble tea and sushi station.
The beverage bar has also had a shake up, with speciality drinks including banana lattes, refreshing iced matcha and homemade juices named 'hit the kale on the head' and 'stay up beet', perfect for a morning, noon, and night offering. Sweet treats include peanut butter jelly cookies, pastel de Natas and Snickers protein balls.
Assistant director of commercial services at BCU, Jane Grimmett said: "BaxterStorey's commitment to quality, sustainability and innovation aligns perfectly with our university's values. We look forward to continue working closely with them to provide our students and staff with exceptional dining experiences that support our vibrant and diverse campus community".
Managing director, Peter Kent, added: "We recognise that standing still is not on the agenda for us at BCU. We know there is a taste for revolution and our revamped offering with introduce game-changers to create a new era of dining experience and community engagement".