My Food Journey: Rahina Mulak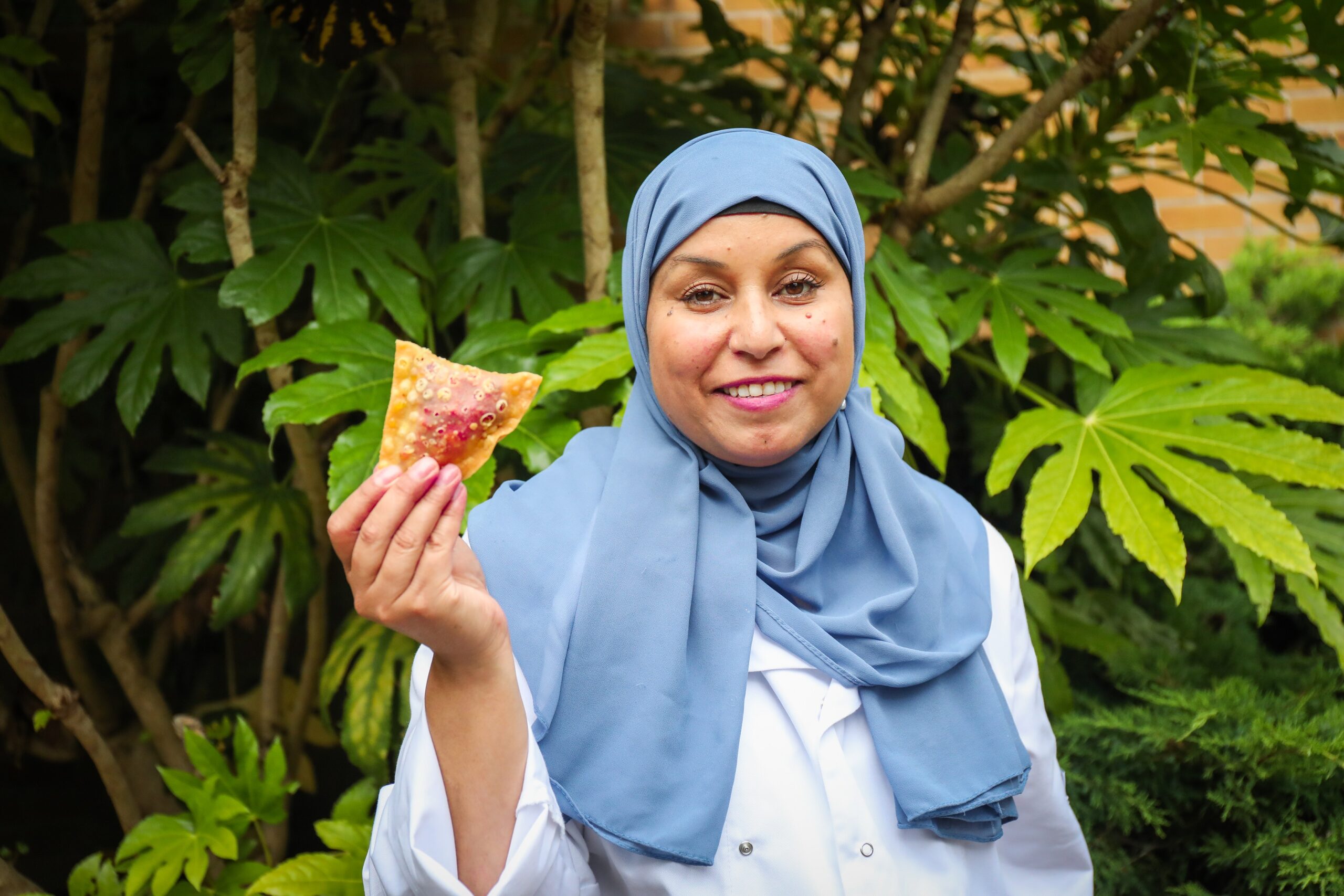 Our gamechangers never cease to amaze us! We got wind of commis chef Rahina whipping up some seriously delicious samosas at Birmingham City University, so we just had to get the inside scoop… and taste test of course!
Rahina, tell us about how your journey into food started?
I moved to the UK from Pakistan in 2004 with my husband. I worked at Greggs as a sandwich maker for 8 years which is where my passion for food started. I was always really interested in reading all the ingredients and trying to make them back at home. This was where I got my inspiration from for my samosa fillings.
Who inspires you?
Both my husband and my mother-in-law; she taught me how to cook. She taught me all about authentic Pakistani cooking, experimented with different filling flavours and how to make samosa pastry from scratch.
Give us a sneak peek into life at BCU?
I joined BaxterStorey as a barista in 2019, working at Birmingham City University City South Campus. I've learnt so much since I started – how to use a professional coffee machine, how to do latte art… the list goes on! In 2021, I decided to push myself out of my comfort zone and started my apprenticeship as a commis chef with HIT Training – something I've always dreamt of doing.
What's your favourite dish to cook?
It would have to be an authentic lentil dhal rice dish – they're very popular in Pakistan and easy to make.
What's the secret to your samosas?
I make the pastry with just four simple ingredients: plain flour, oil, water and salt. I've tried lots of different flavours but the beetroot, feta and ginger is a favourite so far. The flavour combination was inspired by head of wellness, Andy Aston after he hosted a Food & Mood Tour at BCU. The original recipe is my mother-in-law's so I can't take all the credit!
What's next for Rahina?
Something very exciting! I'm moving to the Curzon campus to start my commis chef journey. It'll be just in time for the new refurb too. I can't believe I'm saying this but I'll have my own street food pod there called Rahina's Food Fusion! I get to create my own authentic recipes to cook for the students and staff. I'll be doing a mix of authentic Indian and Pakistani dishes, from biriyanis to chaats and of course my samosas!
Click here for Rahina's recipe for her beetroot, feta and ginger samosas.
Feeling inspired to cook up your dream career? Discover the jobs we've got waiting for you on our website.